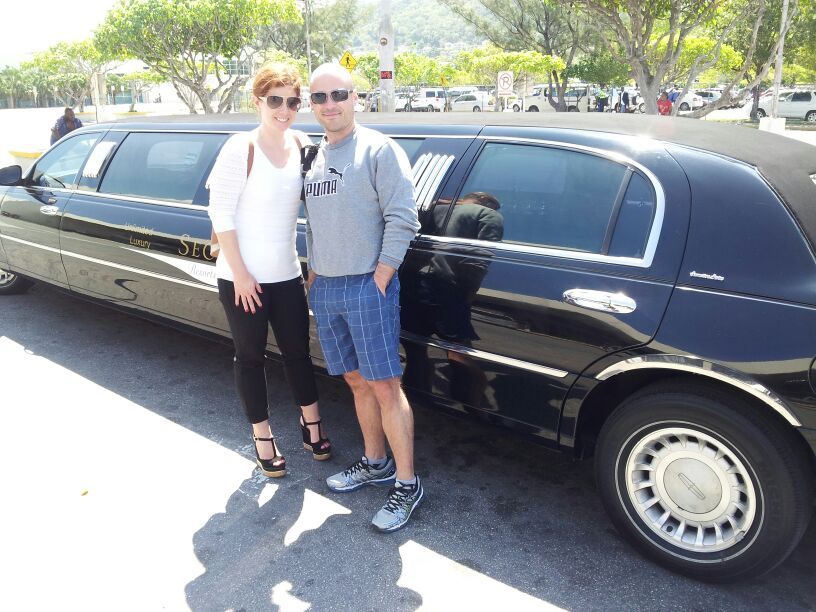 We are a Domestic Tour Operator located in the resort town of Montego Bay, Jamaica. We are certified and licensed by the Jamaica Tourist Board (JTB) and the Office of the Registrar of Companies of Jamaica. Our company offers a complete transportation package specializing in Private Airport Transfers, Sightseeing, Cruise Ship Pier Pickups and Customized Tours, etc. for individuals, couples, families and groups. Our service is available to hotel guests and private home rental guests in the resort areas (Montego Bay, Runaway Bay, Ocho Rios, Negril, Lucea, and Falmouth) as well as cruise ship passengers arriving in Montego Bay, Falmouth and Ocho Rios.
Our professional team of drivers and guides have all been trained by the Tourism Product Development Company (TPDCO) and approved by the Jamaica Tourist Board (JTB), and are eager to help you to enjoy a memorable vacation. We are known to offer warm, reliable, friendly and prompt service. Our main goal is to share our knowledge of our rich history, cultural diversity, vibes and spirit of the Jamaican people.
Our transportation service uses only licensed and insured professional drivers, who are always courteous, resourceful and appropriately dressed and who have been honed by many years of challenging and varied transportation experiences.

As our client, you are also our guest. We look forward to your next pick-up, so for transportation service that will have you riding in style 24 hours a day, 7 days a week, call Jamaica Exquisite Transfer and Tours today. Our company is committed to providing you with the latest and highest quality ground transportation service.
Phone: (954) 353-1913
(954) 353-1913 USA / Canada 1(876) 821-3447 Jamaica