Ocho Rios Cruise Port Tours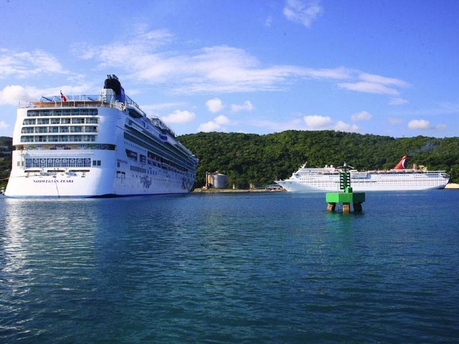 On Jamaica's north coast, the country's most popular cruise destination, Ocho Rios is a modern resort and cruise liner playground surrounded by tropical mountain and beach scenery. The best and most popular sights just outside the city are the Dunn's River Fall which empties 600 feet (183m) into the Caribbean Sea and nearby Dolphin Cove where dolphins swim with visitors in a natural setting.
Cruise ships either dock at Ocho Rios Bay cruise terminal located in the central part of town, or Reynolds Pier. When these are full, cruise liners anchor in the harbour and tender passengers into town. The cruise terminals are free of vendors and taxi solicitors.
Our tour customer support specialists are ready to assist you Monday - Friday.
Please email us or call us to speak to a tour specialist.
Phone: 1-876-326-8364
Email: info@jamaicaexquisitetours.com